Our Team
When Trademark Title Services was founded, we set a goal to provide our clients with the very best Real Estate Title Services available in the Twin Cities. We believe we have reached that goal, and are very proud of our success and our long list of satisfied clients. Using a combination of the latest technology and advanced procedures, plus our convenient locations and experienced staff, we offer every client from real estate professionals to individual buyers and sellers our very best service.
Charity Malmberg
President
Charity Malmberg, responsible for the creation of Trademark Title Services Inc., currently operates as the President. She has over 15 years of title industry experience as a closer, manager and business owner. Prior to her experience in title, she was a licensed real estate salesperson. She has maintained her license not to sell, but to keep her knowledgeable and informed on the industry topics that affect her business clients. Membership of the ALTA, MLTA, MMA and REALTOR® associations has allowed her to educate her staff, clients and consumers – a number one priority for Charity and Trademark Title Services, Inc.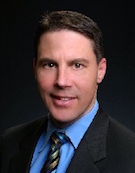 Eric Malmberg
Vice President
Eric Malmberg, along with Charity Malmberg, is a founder and owner operator at Trademark Title Services Inc. Eric believes in giving back to the industry and has served the Realtors Association on various committees as well as being elected to the board of directors in 2006 for a three year term. Eric also works the board of regents for the Regional Multiple Listing Service.
Marti Mahoney-Peterson

Executive Closer

Deb White

Accounting Operations Supervisor

Lisa Langer

Executive Examiner

Jerry Christopherson

Abstractor Team Lead

Krissy Gonser

Applications System Administrator

Melony Steber

Executive Closer

Tracy Flintrop

Executive Closer

Jill Hadash

Sales Professional & Customer Care

Lisa Sealy

Examiner

Nancy Kragness

Director of Training & Development

Sandy Olson

Final Policy Team Lead

Lori Williamson

Closing Operations Supervisor

Pat Cooper

New Construction Team Lead

Shane Penoyer

TT Support Specialist

Lori Jo Roberts

Closing Coordinator

Beth Armstrong

Pre-Closing Team Lead

Emily Melander

Marketing Support Specialist

Sarah Vasa

Coordinator Support Specialist/Closer

Tammy Dorn

Post Closing Support Specialist

Charity Malmberg

Owner/President

Tami Finch

Director of Operations

Lisa Sheflet

Production Operations Supervisor

Jordan Jacox

Jr. Abstractor

Shanna Cecil

TT Support Specialist

Lauren DenDooven

TT Support Specialist

Marilyn Gruhot

Executive Closer

Kelley Olson

Closing Coordinator

Erin Rolf

Closing Support Specialist

Victoria Juran

Executive Closer

Eva Tharaldson

Applications Specialist

Shawna Kaelberer

Applications Specialist

Amanda Lengsfeld

Accounting & Compliance Specialist

Jennifer Aarthun

Closing Coordinator

Michaela Olson

Closing Coordinator

Noelle Kappes

Closing Coordinator

Amanda Ketchum

Executive Closer

Bridget DeLong

Examiner

Nikki Gruszynski

Applications Team Specialist

Brenda Kes

Post Closing Support Specialist

Danielle Goss

Executive Closer

Lacey Gangelhoff

Executive Closer

Erin Certain

Accounting Support Specialist

Bryna Chelmo

Closing Support Specialist

Jen Trujillo

Sales Professional & Customer Care